The international indie pop band Superorganism's 'Something For Your M.I.N.D.' was featured on the first episode of the new season of the FX sci-fi drama series Legion this week — Season 3, Episode 1, "Chapter 20".
The song was heard as the newly introduced Switch (Lauren Tsai) is traveling through a tunnel to the compound.
'Something For Your M.I.N.D.' is originally from the band's self-titled debut album. Released in March, 2018 on the Domino Recording Company label, the song was the first single from the album.
As for Superorganism, it's an apt name, considering the band is made up of members from England, Japan, South Korea, Australia and New Zealand.
The band got together after the members had been hanging out in online music forums, or had met via mutual friends. Four of the band members, New Zealand musicians Mark Turner (Emily), Tim Shann, Blair Everson and Christopher Young, used to make up the indie band The Eversons.
They met another member of the now-Superorganism, Japanese lead singer Orono Noguchi, after she introduced herself to them as a huge fan of The Eversons at a concert in Japan. They later discovered she could sing when listening to her songs on Soundcloud, and invited her to join Superorganism as the vocalist.
Listen to Superorganism's 'Something For Your M.I.N.D.' from Legion in their psychedelic music video for the song below. You can also hear their 10-track debut album in its entirety in the Spotify widget below that.
As for Legion, unfortunately, this third season of the show will be its last.
Related reading: Listen to the Jane's Addiction song 'Ocean Size' as featured on Legion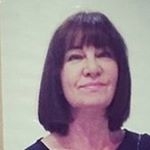 Latest posts by Michelle Topham
(see all)