With the just-released Amazon Prime Video movie Dear David not getting the rave reviews its production team and cast probably hoped for, the not-so-scary horror film did at least come with a couple of good songs on its soundtrack.
Songs like Suzi Quatro's 'Three Time Looser', which was the first song played over the Dear David end credits this week.
Advertising
And one of the songs that at least partially made up somewhat for the really terrible film some of us sat through.
Terrible to the point that it currently has a very well-deserved 3.8 out of 10 critics' score on Rotten Tomatoes. Yikes!
When was Suzi Quatro's 'Three Time Looser' released?
While Quatro's 'Three Time Looser' might sound a little bit more 1950s than the more recent release the song actually is, the track actually came out in 2011 on the American singer and bass guitarist's fifteenth studio album In the Spotlight.
An album that was lauded by several music critics as an excellent comeback after Suzi Quatro had not released new music for more than five years.
The album was not a huge commercial success for the singer, and did not chart in the U.S., but it did give Quatro an excuse to embark on a 21-date sold-out tour of Australia, and brought her mostly-self-written music back to the attention of her fans.
Advertising
For me, Quatro's 'Three Time Looser', while interesting as it is different than much of what she has produced over her almost-60 year career, it is nothing more than a pleasant track with the album serving several that are better.
That being said, listen to Suzi Quatro's 'Three Time Looser' as heard on the Dear David end credits on the Spotify player, and in the video, as it was definitely a quirky ending to the film and, let's face it, much better than almost anything else the film had to offer.
Then again, for a story that originated via a BuzzFeed staffer, what can you really expect, eh?
If you must, you can watch Dear David via Amazon Prime Video now.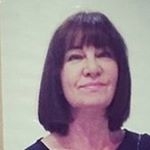 Latest posts by Michelle Topham
(see all)