American singer Svrcina's song 'Battlefield' was featured on 'American Crime' back in January — Season 2, Episode 1 — yet it's a song that I just heard for the first time today and thought "Christ, how the hell did I miss that?"
Because it is stunning. And ridiculously stunning when you realize how little known Svrcina (aka Molly Hunter) still is, how haunting this song is and how much emotion her voice carries in it — heart-crushing, devastating, soul-smashing emotion.
And, of course, as soon as I heard Svrcina's 'Battlefield', it became my Repeat Rotation Video for today, because how could you not hear a song as dramatic and as lovely as that, and not want to listen to it again and again and again.
'Battlefield' is from Svrcina's 5-track debut EP Lover.Fighter, which was released back in February. And, yes, the whole EP is this gorgeous. You can pick it up on all major digital music sites.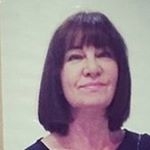 Latest posts by Michelle Topham
(see all)