A blast from my British childhood, Sweet's 'The Ballroom Blitz' was played on the season finale of The Blacklist last night — The Blacklist, Season 7. Episode 19, "The Kazanjian Brothers" (aired on May 15th, 2020).
The fabulous song was heard during the animated shootout scene.
The episode itself, of course, was part filmed and part animated.
Not due to any particular artistic goal the director had in mind, but simply because the coronavirus had shut down the shooting of Season 7 of The Blacklist before the final episode was in the can.
Instead of delaying the season finale or not airing it at all, as some other series directors decided to do, it was decided to finish out Season 7 of the popular crime thriller series by asking a group of animators to create the scenes that had not been filmed.
The animation is a little rough, it didn't always work artistically but, given the short amount of time the animators had to complete the project, they definitely pulled it off.
As for Sweet's 'The Ballroom Blitz', that wild song was released by British glam rock band Sweet as a single in 1973. It was released in America two years later.
And, while the track was never available on an album in the United Kingdom, it was released on the American version of the band's third studio album Desolation Boulevard.
The single eventually hit the top spot on the Canadian singles chart, #2 in the UK and Australia and #5 in the United States.
It was also a massive hit in discos around the world, including my area of the UK where it wasn't a proper Friday night if we didn't get to dance to 'The Ballroom Blitz' at least once.
Listen to Sweet's 'The Ballroom Blitz' in its official music video, and in the animated The Blacklist segment it was featured in, in the videos below.
And, if you are a fan of The Blacklist, you'll be happy to know the show will be back for season 8 sometime later in the year.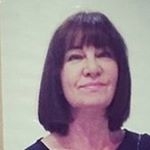 Latest posts by Michelle Topham
(see all)