British glam rock band T. Rex's song '20th Century Boy' was featured on the latest episode of the new motoring series The Grand Tour yesterday — Season 1, Episode 7, "Namibian Adventure, Part 1". The track was released as a single in 1973, but did not appear on any T. Rex album until the re-release of Tanx in 1995.
Growing up, I remember T. Rex being one of the biggest bands in the U.K. On a par with the Beatles, as far as their popularity went, and held to the same cult status as bands like The Police, Status Quo, Queen, Pink Floyd, The Rolling Stones and The Who.
The band released 12 album during the just nine years its existence, and could very well still be together and rocking today if it wasn't for the untimely death of lead singer Marc Bolan in a car crash just a couple of weeks before he turned 30.
In the years afterwards, every member of T. Rex died far sooner than they should have done. Steve Peregrin Took chocked to death on a cocktail cherry, Steve Currie died in a car crash, Mickey Finn died of an illness probably related to alcohol abuse, and Peter Dines had a heart attack.
But the music of T. Rex lives on and, 40 years after its release, still sounds as fresh and wild as it always did.
Listen to T. Rex's '20th Century Boy' in the video below. Still phenomenal.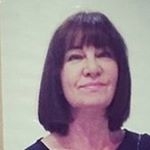 Latest posts by Michelle Topham
(see all)