Half the people I know are currently binge-watching, or have just finished binge-watching, the superb new Netflix series 'Mindhunter' — myself included. A crime drama about criminal profiling and criminal psychology, and how these methods were initially started by the FBI in order to catch some of the most dangerous people in America.
But it is not only the writing, acting and storyline that is so compelling about 'Mindhunter'. It is also the exceptional 1970s music that is featured on the soundtrack of the show.
Songs that include the iconic Talking Heads song 'Psycho Killer' on episode two of the series. A song that was such a perfect backdrop to the scene where Bill Tench and Holden Ford take the elevator  down into their new basement office, while carrying boxes of their notes from their meeting with serial killer Ed Kemper.
Talking Heads' 'Psycho Killer' was written by David Byrne, Chris Frantz and Tina Weymouth, and is famous for its bass, addictive melody and chorus, and French lyrics.
And, while the track is now known as the quintessential Talking Heads song, it was actually originally played by them during their first band formation — The Arctic.
They then released the song on the Talking Heads' debut album Talking Heads: 77 a couple of years later.
Listen to 'Psycho Killer' below, and then try to get that melody  and bass out of your head. Bet you can't!
Related: Listen to Talking Heads 'Don't Worry About The Government' as featured on '20th Century Women'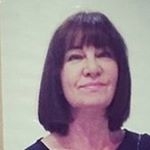 Latest posts by Michelle Topham
(see all)