The now disbanded American indie rock band Talking Heads' 'Slippery People' showed up on the soundtrack of this week's 9-1-1: Lone Star last night — 9-1-1: Lone Star, Season 3, Episode 15, "Down to Clown" — during one of the scenes with Dave and Grace.
Talking Heads' 'Slippery People' is from the band's fifth studio album Speaking in Tongues. The album came out in June 1983 on the Sire Records label.
The funk-based album was Talking Heads' mainstream breakthrough at the time, and gave them their massively hit single 'Burning Down the House'. It went on to chart in 10 countries, with its highest position at #3 in New Zealand.
The album also made it to #15 on the Billboard 200 chart, and was named to several critics' Best of… lists.
Listen to Talking Heads' 'Slippery People' from last night's 9-1-1: Lone Star on the band's Speaking in Tongues album, and in the music video below.
The video is a clip from the Jonathan Demme directed concert tour film Stop Making Sense. It shows just how fun the music from Speaking in Tongues was when heard live.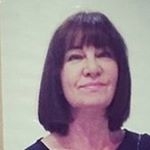 Latest posts by Michelle Topham
(see all)