The dark and gloomy Talking Heads' song 'The Overload' was played on the new season of the Netflix series Mindhunter just released on the streaming service yesterday — Mindhunter, Season 2, Episode 1.
The track was played over the closing credits.
Talking Heads' 'The Overload' is from the band's fourth studio album Remain in Light.
Released in 1980, with its dirge-like sound and heavy synthesizers, the track was inspired by British post-punk band Joy Division. (And no, I don't believe that no member of Talking Heads had ever heard any Joy Division music when they created the track like the press reported back then. After all, what they produced is just too damned close to the actual Joy Division sound).
The album was a critical success for the experimental rock band, as well as being moderately successful commercially. It hit the charts in six countries, and was eventually certified Gold in Canada and the United States, and Silver in the United Kingdom.
Listen to Talking Heads' 'The Overload', the 2005 remastered version, in the video below.
You can also hear the original 1980 version of the track on the Deluxe version of the Remain in Light album in the Spotify widget below that.
As for Mindhunter, all nine episodes of Season 2 are now available to stream on Netflix. Binge watch it. The show is superb.
Related reading: Talking Heads' 'This Must Be The Place (Naive Melody)' was featured on Grey's Anatomy and it's just as cool as when it was first released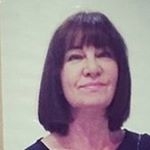 Latest posts by Michelle Topham
(see all)