Canadian singer songwriter Tami Neilson's 'You Were Mine' was played on the new episode of the dystopian drama Snowpiercer last night — Snowpiercer, Season 2, Episode 7, "Our Answer for Everything" — which aired on TNT on March 8th, 2021.
The song was heard as Audrey brainwashes Kevin and then takes him to see Wilford.
Tami Neilson's 'You Were Mine' was released in 2020 on her seventh studio album Chickaboom! via Outside Music/Neilson Records.
The track is a gorgeous throwback to classic music like Etta James' 'Damn Those Eyes' with the same rare gravely, deep but oh so rich vocals.
Tami Neilson herself is a former member of the Canadian country music group The Neilsons, which was comprised of Neilson, her two brothers and parents.
Neilson left Canada in 2007, however, to move to New Zealand to marry a police inspector. She has lived in the country ever since, and has been a solo singer since then.
Neilson's ' You Were Mine' also came with a fabulous official music video in which the singer, dressed like a 1950s heroine, is at the wheel of a classic car driving through the night while the man that used to love her is locked in the car's trunk.
She then sets the car on fire and walks away from it.
Listen to Tami Neilson's 'You Were Mine' as heard on Snowpiercer in that video, and on her most recent studio album below.
And, just in case there is any doubt in your mind that Tami Neilson can sing as phenomenally as that, the singer also recorded a gorgeous live performance of the song at New Zealand's Roundhead Studios you should definitely watch down there as well.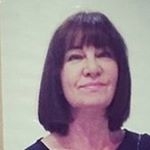 Latest posts by Michelle Topham
(see all)