Listen to Tanya Tucker's 'Highway Robbery'  — it's country cool
The Tanya Tucker song 'Highway Robbery' showed up at the beginning of the latest episode of the supernatural drama Midnight, Texas this week — Season 2, Episode 2, "The Monster of the Week is Patriarchy".
It was heard at the opening of the episode as we see Olivia enjoying herself line dancing, and then as she is getting hit on by different men. Lem eventually arrives to intercede and an argument ensues. Then a woman asks Lem to turn her into a vampire.
Tanya Tucker's 'Highway Robbery' is from her 1988 album Strong Enough To Bend. The track was the second of three singles from the album. It hit number 2 on the Billboard Hot Country Singles & Tracks upon release, as well as number 19 on the Canada Country Tracks chart.
Tanya Tucker herself has been active in the country music industry for over 40 years. Since her first enormous hit 'Delta Dawn' when she was just 13 years old.
Now at the age of 60, Tucker has released 24 albums, two live albums and 10 compilation albums. Her last release was in 2015 with a compilation album called Willie Nelson and Friends.
Listen to Tanya Tucker's 'Highway Robbery' in the video below. You can also listen to the full Strong Enough To Bend album in the Spotify widget below that.
And, if you love the music the Music Supervisors of Midnight, Texas use, you can hear more of the songs here.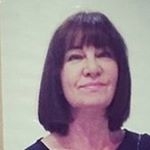 Latest posts by Michelle Topham
(see all)