Taylor Dayne's 'Tell It To My Heart' was played on this week's episode of The Staircase last night — The Staircase, Season 1, Episode 8, "America's Sweetheart or: Time Over Time".
It was a welcome addition to the show for me as, for months in 1987 when that song was first released, it was the song I listened to the most.
Not only because Dayne's song was my now-late fiance's favorite song at the time, and so we used to drive around with it cranked as high as it would go, but because the news back then was all about how phenomenal her voice was, and what an enormous international star she was about to become.
Especially as, up until the release of Dayne's 'Tell It To My Heart', few people had ever heard of her.
Taylor Dayne, of course, went on to top the charts in five countries with the song, and for the singer to be nominated for a Grammy Award.
The album of the same name, which almost 35 years after its release, is still superb, was also certified double Platinum in the U.S., Gold in Canada and also charted high in 11 other countries.
Dayne and her amazing voice went on to become an international superstar. She released her last full-length album in 2008, but is still performing live regularly.
Listen to Taylor Dayne's 'Tell It To My Heart' from The Staircase in the song's music video, which shows just what a powerhouse Dayne was — and still is.
You can also hear the song on her debut studio album of the same name. An album I recommend you listen to in its entirety, as it features some of the catchiest disco/pop songs ever released.
Listen to more cool music from The Staircase on Leo Sigh.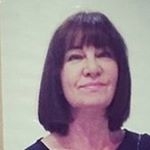 Latest posts by Michelle Topham
(see all)