American singer songwriter Taylor Swift's 'Ivy' was that gorgeous, quite poignantly sad track playing over the end credits on the Apple TV+ comedy drama Dickinson this week — Dickinson, Season 3, Episode 9, "Grief is a Mouse".
A song that, of course, was the perfect choice for the ending of that beautifully romantic scene Emily and Sue get as Emily is reciting her poem 'All the Letters I Can Write', and the two finally make love.
Particularly as there have been rumors about Evermore, the Taylor Swift album 'Ivy' comes from, being related to Emily Dickinson in many ways.
Although Swift herself has never commented on it.
Swift's 'Ivy' is from the now-iconic singer's Evermore album, and was written from the perspective of a married woman falling in love with another man.
The lyrics of the song (read at Genius), however, fit Emily and Sue's situation perfectly:
Oh, goddamn
My pain fits in the palm of your freezing hand
Taking mine, but it's been promised to another
Oh, I can't
Stop you putting roots in my dreamland
My house of stone, your ivy grows
And now I'm covered
Honestly, there couldn't have been a better song for that lovely scene now, could there?
Listen to Taylor Swift's 'Ivy' as heard on last night's Dickinson on her Evermore album (the extended version), and also on the wonderful fan-made Emily and Sue compilation video below.
And there is just one more episode to go of Dickinson, so we can see how this all ends.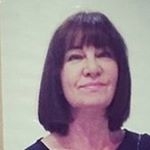 Latest posts by Michelle Topham
(see all)