Of course, being the determined-to-be-the-culturally-appropriate-for-modern-day mess it is, the new Apple TV+ drama The Buccaneers just had to feature some Taylor Swift music on its soundtrack.
That being said, Taylor Swift's 'Nothing New (Taylor's Version)' feat. Phoebe Bridger, which showed up on The Buccaneers, Season 1, Episode 1, "American Poison" (an apt title for what is one of the worst things to appear on the streaming service in a while) does make the drama a little more bearable to watch.
Advertising
Especially because the song is so damned pretty, and Swift and Bridger's vocals so emotionally touching.
Taylor Swift's 'Nothing New' on The Buccaneers
The American singer's guitar-driven 'Nothing New (Taylor's Version)' begins playing on The Buccaneers around the middle of the episode as Nan and Conchita hug each other.
It continues playing as the debutantes are waiting to be presented at the ball, and continues playing as the Duke walks up the stairs, and then as the debutantes walk down the stairs together in lines.
The song itself is a lovely choice for the scene as the beautifully-written lyrics (yep, Taylor can definitely write songs) are appropriate for how the debutantes are viewed:
They tell you while you're young
"Girls, go out and have your fun"
Then they hunt and slay the ones who actually do it
Criticize the way you fly
When you're soaring through the sky

Young women who were only valuable because of their looks and their family connections, but who were always expected to behave a certain way, with those who didn't often ostracized.
Advertising
Swift's 'Nothing New (Taylor's Version)', by the way, is from the singer's re-recorded album Red (Taylor's Version).
An album Taylor Swift re-recorded and re-released after the masters of her back catalogue, which included her original Red release, were bought by music executive and entrepreneur Scooter Braun after Swift decided not to buy them herself.
A sale she was furious about, as he was someone she detested.
Swift's response then was to re-record the albums, meaning that she now owned the new masters herself, which in effect devalued the original masters owned by Braun.
Karma's a bitch, eh?
'Nothing New' was one of her so-called "Vault' songs, ie: older songs not released on the original Red album, that appeared on the re-recorded version of the album.
Listen to Swift's 'Nothing New (Taylor's Version)' from that new version of her Red album in the video, and via Spotify (where it currently has over 175 million streams on Spotify alone.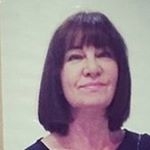 Latest posts by Michelle Topham
(see all)