The second half of Season 1 of the teen drama series Gossip Girl 2021 kicked off last night with Episode 7 and, along with it, a stellar song on its soundtrack.
That song was Taylor Swift's 'this is me trying', which showed up on Gossip Girl, Season 1, Episode 7, "Once Upon a Time in the Upper West", and played as Julien and Obie are kissing.
Swift's 'this is me trying' is from the American singer's eighth studio album Folklore, which was released in 2020 via the Republic record label.
Like all Taylor Swift's releases, the album shot to the top of the charts in more than 15 countries, including on two different charts in the United States.
The surprise album was also massively critically acclaimed, arriving as it did out of the blue, and being what Swift herself called almost a 'stream of consciousness' of songs and stories.
Folklore also broke the Guiness Book of Records for the biggest opening day on Spotify for a female artist and, in the United States, eventually became that country's best-selling album of 2020.
Swift's dream pop song 'this is me trying' was written about her own struggles with mental health, and also comments on alcohol addiction.
Listen to Taylor Swift's 'this is me trying' as heard on last night's Gossip Girl on her album Folklore, and on the song's lyric video.
The first three episodes of the second half of the first season of Gossip Girl are currently streaming on HBO Max.
You'll find more songs from earlier episodes of Gossip Girl on Leo Sigh.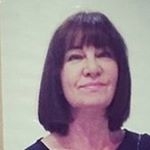 Latest posts by Michelle Topham
(see all)