Remember Tears for Fears' 'Head Over Heels? The British pop rock duo's 10th single, and another big hit for the now-cult band?
Well, it showed up on the soundtrack of Riverdale this week — Season 3, Episode 20, "Chapter Fifty-Five: Prom Night".
The track was played as the prom begins, and as Betty gives Peaches the ballots needed to stuff the voting box. It continues as we see Jughead and Betty searching for the Gargoyle King.
Tears for Fears' 'Head Over Heels' is from the pop rock bands' second album Songs From The Big Chair.
The album was a massive hit for the British pair as it made it to the number 2 spot on the UK album chart, and to number 1 in the United States, Germany, the Netherlands and Canada at the time.
It also charted in seven other countries. Not bad for an album that was released in 1985. Back when we didn't have the Internet, so music didn't catch on around the world like it does today.
Nowadays, Songs From The Big Chair is known as an iconic album from the 1980s. It was re-mixed and re-released by Universal Music to celebrate the album's 30th anniversary.
'Head Over Heels' as a single
Tears for Fears' 'Head Over Heels' didn't do as well in the UK as it did in the U.S. when it was released as a single, however. In America, the track made it to the number 3 spot on the Billboard Hot 100 singles chart, while only charting at number 12 in Britain.
The single did, however, also did make it to the Top 40 in eight other countries, culminating in it becoming a big international hit overall.
The official Tears for Fears' 'Head Over Heels' music video was filmed at a university library in Canada, and has band lead vocalist Roland Orzabal doing everything he can to get the attention of a librarian he is in love with.
The video ends with the two as an old married couple.
Listen to and watch the official music video for Tears for Fears 'Head Over Heels' below.
Yes, it was filmed in the mid-1980s, so it has that out-of-focus look most videos from that era do, but it is still a cute video and stands up well today.
Keep up to date on the still-together pop rock duo's goings on at the Tears for Fears website.
Related: Tears for Fears' 'Everybody Wants To Rule The World' is a classic New Wave gem — listen to it here
num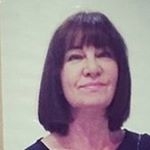 Latest posts by Michelle Topham
(see all)