The USA network's 'Mr. Robot' is always a great show to watch if you're in the mood for music you may not necessarily hear anywhere else.
Case in point, the show's use of the classic garage rock band Television's track 'Guiding Light' on the August 10th, 2016 episode (Season 2, Episode 6 — "eps2.4_m4ster-s1ave.aes") — a track that played during the last flashback, when Elliot's dad picks him up after school and first tells him that he is sick.
'Guiding Light' is a lovely mellow, very 70s-style song with some of the starkest, saddest lyrics you will ever hear.
Released in 1997, it is from Television's debut album Marquee Moon, and is quintessential Television in that the song doesn't really go in the direction you expect it to when it first starts up. Lovely that.
Listen to Television's 'Guiding Light' from Mr. Robot in the video below.
And, if you're an alternative rock enthusiast and do not own their album Marquee Moon, you really should buy it. It is thought of among rock critics as one of the best alternative rock albums ever released, and for very good reason.
You can grab it on all major digital music sites.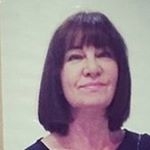 Latest posts by Michelle Topham
(see all)