If I had to list 10 songs from my childhood I can probably sing word for word decades later, the song at the top of that list would likely be Terry Jacks' 'Seasons in the Sun' — a song I bought on 45 single, and played until the grooves were just about worn out.
Partly, of course, because Jacks sang to me towards the end of the song,  (well, to a Michelle anyway), and because it was so damned sad and pretty.
Advertising
So imagine my happiness to hear Canadian singer Terry Jacks' 'Seasons in the Sun' on the soundtrack of the third and final season of the Netflix comedy Dead to Me this month — Dead to Me, Season 3, Episode 3, "Look at What We Have Here".
The soft rock song was played during the first few scenes of the episode and, although I haven't heard the song for at least 20 years, it still seemed as fresh to me as the first time I heard it.
Terry Jacks' 'Seasons in the Sun' was released in early 1974 via the Bell record label, and tells the story of a man who is dying from a broken heart.
The track was a rewrite of a 1961 song called 'Le Moribond' by Belgian singer Jacques Brel. The rewrite was done by Rod McKuen, with Jacks also changing some of the lyrics to suit his own feelings for his own recording of the track.
'Seasons in the Sun' was also the title track of his debut studio album, which I also bought, and went on to become a massive worldwide hit for the previously unknown Canadian singer.
Advertising
The song charted at #1 on charts in an astounding 16 countries, including the United Kingdom and the U.S., and also hit the top spot in on three American charts.
Listen to Terry Jacks' 'Seasons in the Sun' as heard on the series finale on Dead to Me this month in the video, and on his album of the same name.
Also watch the singer give a live performance of his hit track on the Dutch show TopPop in mid-1974.
Dead to Me stars Christina Applegate, Linda Cardellini, and James Marsden
Watch all three seasons of the hit comedy on Netflix.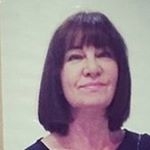 Latest posts by Michelle Topham
(see all)