The animated band The Archies' 'Sugar, Sugar' was played on the 100th episode of Riverdale this week — Riverdale, Season 6, Episode 5, "Chapter One Hundred: The Jughead Paradox" — a parallel universe episode that was the most ridiculous and most confusing thing that has ever been shown on network TV.
But there ya go, that is currently Riverdale.
Advertising
The Archies' 'Sugar, Sugar' was heard as Jughead #2 went to Pop's Chock'lit Shoppe in the sky.
The Archies, of course, was the hit cartoon band that had a series of hits in the late 1960s and early 70s with what was then known as 'bubblegum pop music'.
The 'band' comprised cartoon characters lead singer Archie, bassist Reggie, drummer Jughead, and singers Veronica and Betty, and was actually made up of various session musicians and singers that recorded songs like 'Sugar, Sugar'.
'Sugar Sugar' became a worldwide hit for the virtual band soon after its second release in July, 1969. A month later, and it had been certified Gold after selling more than a million copies.
The upbeat track also hit the top spot on charts in 15 other countries, including Austria, the United Kingdom and Zimbabwe.
Advertising
It also appeared on the virtual band's hit album Everything's Archie.
Listen to The Archies' 'Sugar, Sugar' from that weird scene in Riverdale on the album Everything's Archie, and on the song's fun original cartoon music video.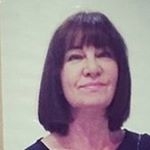 Latest posts by Michelle Topham
(see all)