Canadian-American rock band The Band's 'The Weight' was heard on the hospital drama The Resident last night — The Resident, Season 5, Episode 9, " He'd Really Like to Put in a Central Line".
The now-immediately recognized song was played during the opening scenes of the episode.
One of the The Band's most well-known songs, 'The Weight' was first released as a single in 1968, and then soon after on the band's debut studio album Music from Big Pink.
The song is about a visitor to the city of Nazareth.
It charted high in the U.S., the United Kingdom and Canada upon release, but gained more popularity the longer time went on.
Nowadays, The Band's 'The Weight' is thought of as one of their best songs, with even the Rock and Roll Hall of Fame putting it on their 500 Songs That Shaped Rock and Roll list.
Since its release, 'The Weight' has also received several cover releases from iconic artists like Diana Ross & The Supremes, Robbie Robertson and former-Beatle Ringo Starr, and country music singer Aaron Pritchett.
Listen to The Band's 'The Weight' as heard on The Resident last night on The Band's Music from Big Pink, and in the video below.
It is one of those songs you may not have known who released it, but you have heard it at least 9,000 times on radio and TV over the last few decades.
The Resident is airing on Fox.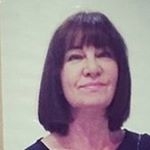 Latest posts by Michelle Topham
(see all)