The E! TV series The Royals features some of the best and most interesting contemporary music on its soundtrack each week. This week's episode, "Taint Not Thy Mind, nor Let Thy Soul Contrive Against Thy Mother" (The Royals — Season 2, Episode 7), was no exception, with not only two beautiful tracks from Gabrielle Aplin, but also The Barr Brothers' gorgeous and sad 'Alta Falls'.
'Alta Falls' is from the The Barr Brothers EP of the same name, released earlier in 2015. A 5-track EP where every song is just as lovely as this one.
As for The Barr Brothers, if you're not familiar with them, you should be.
They are a Canadian folk quartet currently based in Montreal, with two albums currently out — The Barr Brothers (2011) and Sleeping Operator (2014) — and who produce some of the prettiest, coolest and most emotion grabbing music. Plus, with a curious mix of folk, country and psychedelic, their music is often hard to put your finger on. And I like that.
Listen to The Barr Brothers' 'Alta Falls' in the Deezer plugin below. And, if you head to Deezer, you can listen to the whole EP.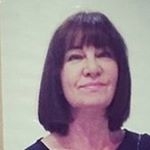 Latest posts by Michelle Topham
(see all)