Along with a slew of other cool songs on its soundtrack, The Beatles' 'Hey Jude' was the song being sung by the busker outside the pub on the new episode of Ted Lasso this week — Ted Lasso, Season 3, Episode 8.
The busker continues singing as Ted gets up from the table to call Rebecca, until eventually everyone sitting outside the pub sings along with the busker and Ted runs back to the table to sing with his son.
Advertising
The Beatles' 'Hey Jude' was one of just a few songs the world's most famous band released as a non-album single.
The song came out in August, 1968 and was not only notable for its huge popularity, but also for the fact that it was the longest song ever to hit the #1 spot on the British charts.
Is the story Coach Beard tells Henry about 'Hey Jude' in Ted Lasso true?
Interestingly too, the story Coach Beard tells Ted's son Henry about 'Hey Jude' being written to console a boy whose parents had just separated is actually true.
The song was written by John Lennon and Paul McCartney after Lennon had separated from his wife because of his affair with Yoko Ono.
Soon after the couple separated, McCartney went to visit Lennon's son Julian, because he was worried about him.
Advertising
He wrote the song on his way down, with the intention of it being called 'Hey Jules' for Julian, but then changed it to 'Jude' so it wasn't too much for the little boy to take.
Upon release, The Beatles' 'Hey Jude' was so ridiculously successful, it was #1 on 23 charts in 18 countries, and hit the top spot on three American charts including the Billboard Hot 100.
Listen to The Beatles' 'Hey Jude' as sung by the busker on Ted Lasso this week in the video, and on Spotify.
The video is of a fabulous live performance the band gave of the song on David Frost's Frost On Sunday show in September, 1968.
Fifty-five years after it was released, and 'Hey Jude' is still one of The Beatle's signature songs.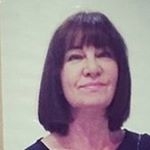 Latest posts by Michelle Topham
(see all)