American doo wop group The Bell Tones' 'I Love You Darling' was heard on The CW drama Riverdale last night — Riverdale, Season 6, Episode 4, "Chapter Ninety-Nine: The Witching Hour(s)".
The classic 50-sounding song was heard as Poppy stops to eat.
The Bell Tones' 'I Love You Darling' was sadly one of only a few songs the quartet recorded in the mid-1950s.
That is because, with bogus breach of contract claims made by the vindictive management at Hull Records when the group decided to move to a new record label after realizing their music was not being promoted properly, much of their work had problems ever being released.
The Bell Tones themselves broke up in the early 1960s after first changing their name to The Masters.
All we have left of the quartet in the current day then are a few songs recorded on now defunct record labels that weren't ever able to properly promote their songs in the first place.
And a good lesson to musicians to always make sure you are choosing a record label that will be the best fit for you and your music, eh?
Listen to The Bell Tones' 'I Love You Darling' from yesterday's Riverdale below.
Meanwhile, six seasons in, and Riverdale is still one of the most popular shows on both The CW and Netflix.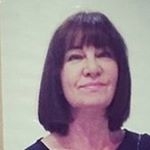 Latest posts by Michelle Topham
(see all)