American rock band The Black Crowes' 'Go Faster' was one of the superb songs featured on the new drama series Deputy this week — Deputy, Season 1, Episode 1, "Graduation Day".
The song was played at the beginning of the episode as we watch Bill Hollister in pursuit.
The Black Crowes' 'Go Faster' is from the band's fifth studio album By Your Side.
Released in 1999 via the Columbia Records label, it was the first album new addition to the band, guitarist bassist Sven Pipien, appeared on.
'Go Faster' was the fourth single released from the album.
While not an enormous success for the band, especially as band members put in a huge effort promoting it, By Your Side was a critical success.
It also charted in 12 countries, with its highest position being the number 10 spot in Canada on that country's RPM Top 100 CDs chart.
The Black Crowes released three more studio albums after By Your Side, before going on a long 'hiatus' in 2010.
In the last few years, there have been various attempts at reunions by different band members, but nothing much has stuck.
A pity as, in their heyday, they were pretty damned stellar.
Listen to The Black Crowes' 'Go Faster' from Deputy in the video below. You will also find By Your Side in full in the player below that.
Deputy stars Stephen Dorff, Yara Martinez, Brian Van Holt and Siena Goines, and is airing on the Fox network. It is not getting particularly good reviews so far, although critics seem to agree it is definitely 'entertaining'.
Check out more music from popular TV shows and films on Leo Sigh.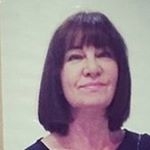 Latest posts by Michelle Topham
(see all)