American indie rock band The Breeders' 'Drivin' on 9′ was played on the new Peacock murder mystery series Poker Face this week — Poker Face, Season 1, Episode 7, "The Future of the Sport".
The track was played over the end credits.
The Breeders' 'Drivin' on 9′ came out way back in 1993 on the alternative rock band's second studio album Last Splash, which was released via the 4AD and Elektra Records labels.
While that album spawned four singles, 'Drivin' on 9' wasn't one of them. But, since its release, the track has still become one of The Breeders' most popular songs.
Probably because, not only does it have a deceptively sweet and addictively happy-sounding melody and beat, but its lyrics are quite sad. It is also a damned good driving song.
The Breeders, of course, was founded in 1989 by Pixies' bassist and singer Kim Deal and her twin sister Kelley Deal, alongside bass guitarist Josephine Wiggs and drummer Jim Macpherson.
Originally a "side project" for Kim Deal, the band soon afterwards became her main project.
The Breeders have since released five albums, with their latest one coming out in 2018, a live album, three EPs, and around a dozen singles.
The band broke up a couple of times in the intervening years due to issues with drug and alcohol but, since 2018, have been back together performing and recording new music.
Listen to The Breeders' 'Drivin' on 9' as heard on Poker Face this week in the song's music video, and on the band's Last Splash album.
There is also a very cute video of the band performing the track "in bed" in 2017 for a #Bedstock project that you should also watch.
Poker Face is now streaming on Peacock TV.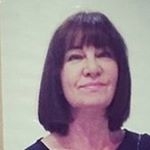 Latest posts by Michelle Topham
(see all)