American alternative rock band The Breeders' 'No Aloha' was heard on the sci-fi drama series Resident Alien last night — Resident Alien, Season 1, Episode 9, "Welcome Aliens', which was aired on March 24th, 2021.
The song was played on the episode as D'arcy is shocked when she finds the real Harry's corpse.
The Breeders' 'No Aloha' is from the band's sophomore album Last Splash, which was released in 1993 via 4AD and Elektra Records. The song was the album's fourth single.
Last Splash was a big success for The Breeders, peaking at #33 on the Billboard 200 albums chart and charting in Canada, Australia, the Netherlands, Germany, Sweden, New Zealand and the United Kingdom.
Its biggest chart success was in the UK where it reached #5 on the UK Albums chart. The album was also quickly certified Platinum in the U.S.
The Breeders themselves were founded in Dayton, Ohio by Kim Deal and Tanya Donelly as a side project from their main bands The Pixies and Throwing Muses.
Kim's sister Kelley joined as guitarist, having never played guitar before, along with Josephine Wiggs from The Perfect Disaster and drummer Britt Walford from the rock band Slint.
(continue reading and listen to 'No Aloha' after the promo…)
Listen to 3 One Oh's 'Criminal' from Resident Alien, Season 1, Episode 6, "Sexy Beast"
Donnelly soon left the band, followed by Britt Walford. Soon after, The Breeders added drummer Jim Macpherson and released Last Splash, which gave them a success most had not achieved with previous bands.
In coming years, there were various hiatuses as the Deal sisters had stays in various rehab facilities and other band members dealt with drug problems.
The band was reformed in the late 1990s and went on to release two more albums. After another hiatus, they were back together in 2013 and have released a fifth album All Nerve since.
Listen to The Breeders' 'No Aloha' from Resident Alien on their Last Splash album and in the band's live performance of the song at MTV in the early 1990s below. It has become somewhat of an iconic song for the indie band since its release.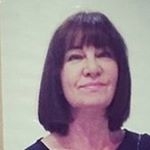 Latest posts by Michelle Topham
(see all)