American rock and roll group The Cadillacs' 'Speedoo' was played on Dickinson last night during the scene where Emily and Lavinia are surprised to suddenly see cars, and realize they must have been transported into the future. (Dickinson, Season 3, Episode 7, "The Future Never Spoke" — which aired on December 3rd, 2021).
The Cadillacs' 'Speedoo' initially came out in 1955, and made it to #3 on the R&B chart, and was then re-released two years later on their album The Fabulous Cadillacs.
Since its release, the upbeat and very catchy 'Speedoo' has also been recorded by other artists like Steve Lawrence, Ruben and the Jets, The Youngbloods, Ry Cooder and by the a cappella group The Persuasions.
The Cadillacs themselves recorded and released their music from the mid-1950s to the early 60s before they ultimately disbanded. In subsequent years, the group has reformed and disbanded again under various lineups.
Since they initially went their separate ways, however, many of the group's songs have gone on to become rock and roll classics from that era.
Listen to The Cadillacs' 'Speedoo' from Dickinson on their 19-track The Fabulous Cadillacs album and in the video down below, and you'll quickly be able to hear why.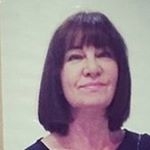 Latest posts by Michelle Topham
(see all)