Swedish alternative rock band The Cardigans' 'My Favorite Game' was that rock song playing on Barracuda Queens, Episode 3, "I Want More Money" as the girls have left the party and are at the Carlsson's house breaking things.
It continues playing as they suddenly notice the Carlsson's walking up the driveway, so grab their cigarette butts, clean the champagne glasses etc, leave the house with all the stuff they have stolen, and run away across the lawn.
Advertising
The Cardigans' 'My Favorite Game', while not a huge hit for the indie Swedish band, was quite successful around Europe and has since gone on to become one of the band's most well-known songs.
The track was first released in 1998 as the lead single from the band's fourth studio album Gran Turismo.
It charted at #1 in Greece, #3 in Sweden and in the Top 20 in six countries including Iceland, the United Kingdom and the United States.
The Cardigans' 'My Favorite Game' music video censorship
The Cardigans' 'My Favorite Game' also had an official music video that, when it was released, ended up getting heavily censored by TV stations around Europe due to its images of a slew of car crashes.
The reason?
Advertising
Lead singer Nina Persson driving erratically in a car on the wrong side of the road, deliberately causing car crashes, property destruction and worse may cause teenagers to do the same.
At least according to European censors.
The video then ends with one of five different equally violent endings as Persson is thrown out of the car and into the middle of the road.
Of course, in the U.S., which was far less censorial back then than Europe, the video was pretty much played in full on every music station including MTV and VH1.
Listen to The Cardigans' 'My Favorite Game' as heard on Barracuda Queens in that video down below, and on Spotify.
And, just in case you are a confirmed "music owner" rather than a streaming listener, you can buy The Cardigans' Gran Turismo album, which features 'My Favorite Game' in every music format including CD and vinyl via the usual online music platforms.
You can hear also more songs from Barracuda Queens on Leo Sigh.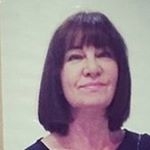 Latest posts by Michelle Topham
(see all)