If you have been watching the electro pop duo The Chainsmokers, you will have to admit this has definitely been their year. With a huge hit this summer with their latest single 'Closer',  and collaborations with rising stars like Halsey and Daya, The Chainsmokers are now set to continue this trend with their just released new pop collaboration, this time with Phoebe Ryan.
The track is called 'All We Know' and, according to the boys, it looks at a relationship that, while it is obviously fading and even though things might be hard, if you love someone you really should never give up. So no, not tragic but hopeful.
Listen to The Chainsmokers 'All We Know' in the video below. And, yes, it's going to be another massive hit for them. After all, it was released just 48 hours ago, and already has over 4.5 million YouTube plays.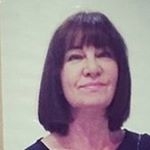 Latest posts by Michelle Topham
(see all)