The Showtime drama Billions, Season 7 started streaming today with yet more cool music on its soundtrack.
Music like The Clash' 'London Calling', which was the track playing in the episode's final scene outside the Tower Of London and then over the end credits of Billions, Season 7, Episode 1, "Tower of London" today.
When was The Clash' 'London Calling' first released?
The song, which was written by Mick Jones and Joe Strummer, was released as the title track and the lead single of the band's third studio album of the same name way back in December, 1979.
'London Calling' was written for the album from two perspectives.
The first about a country the British band felt was heading quickly down a slippery slope into destruction. (And yes, they were correct, just maybe a decade or two too early)
The second from the band's own perspective of being in massive debt and continually arguing with their record label about the London Calling album.
Upon release, the post punk track went on to chart at #11 on the UK Singles chart.
The following year, it also ranked high on charts in Ireland, New Zealand, the United States and Australia, followed by even more success in the next decade when the track was re-released for a second and then a third time.
Listen to The Clash' 'London Calling' as heard on the new season of Billions in the music video, and via the band's album of the same name on Spotify where it has been streamed more than 300 million times.
You can watch the first episode of Season 7, the last season, of Billions now via Showtime.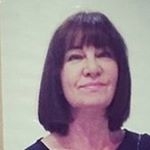 Latest posts by Michelle Topham
(see all)