Listen to the classic The Commodores track 'Easy' from 'Power'
The classic  1970s The Commodores song 'Easy' was featured on the latest episode of the Starz TV series 'Power' this week — Season 4, Episode 2, "Things Are Going To Get Worse". And it was played during a pretty funny scene when Tommy throws a homeboy out of his car and tells him to run. Tommy then chases him down with his own car and runs over him — twice.
Okay not that 'Easy' but still pretty fun.
The Commodores 'Easy' is one you have probably heard many times before it showed up on 'Power', although you may or may not have known who recorded it.
The track is from the group's fifth studio album Commodores. It was written by then-group member Lionel Richie and was released in 1977. It hit the number 1 spot on the Billboard R&B Chart and number 4 on the Billboard Hot 100 chart soon afterwards.
Subject-wise it's about a guy breaking up with a woman and realizing how easy and cool it was — "easy like Sunday morning".
It has also been such a popular song since its release, cover versions have been recorded by artists like Faith No More, Boyz II Men, Skye Ferreira and Stanryck.
'Easy' has also been sampled in songs by Geto Boys, Wade Waters. Cam'ron and Bizzy Bone.
As for The Commodores, they were founded in 1968 and are still active today, albeit with a different line-up than the original. William King is the only member still in the line-up that is from the original group.
Listen to The Commodores 'Easy' as featured on 'Power' in the video below.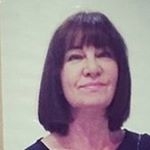 Latest posts by Michelle Topham
(see all)