The new Shonda Rimes series premiered on ABC this week. Called 'The Catch', it not only has an interesting storyline (a private investigator is the victim of fraud. By her own fiance), it also features some pretty nice music so far.
One track from the Season 1, Episode 1 of 'The Catch' was a song from Bob Moses, a chill electronica/house/dance music production duo (Tom Howie and Jimmy Vallance) from Brooklyn.
Called 'Tearing Me Up', the track is mellow and rich, has an addictive beat, and the most deliciously smoky and seductive vocals. It's basically one of those songs you put on and then just keep on 'repeat' for the rest of the night.
Listen to Bob Moses' 'Tearing Me Up' as heard on 'The Catch' in the official video for the song below. It's from their debut studio album Days Gone By, and is pretty darned cool.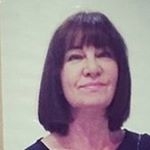 Latest posts by Michelle Topham
(see all)