The now defunct English post punk, art rock, art pop duo The Creatures' 'Wild Thing' showed up on the new Netflix limited series Brand New Cherry Flavor this week — Brand New Cherry Flavor, Season 1, Episode 1, "I Exist".
The track was heard playing over the end credits.
The duo themselves comprised Siouxsie and drummer Budgie of gothic rock band Siouxsie and the Banshees fame.
The Creatures' 'Wild Thing' was released in September, 1981 on the duo's EP Wild Things via the Polydor label.
The track is a more minimalist cover of The Troggs original release, which was a big hit for the band when it was released in mid 1966.
The Creatures version of the song was the only cover song on their EP, with Siouxsie adding extra lyrics to the song to make it more their own.
Listen to The Creatures' 'Wild Thing' as heard on Brand New Cherry Flavor in the video below, and on the duo's compilation album A Bestiary Of, which featured remastered recordings of songs released between 1981 and 1983.
The horror series Brand New Cherry Flavor is currently streaming on Netflix.
It tells the story of a filmmaker who heads to Hollywood in the early '90s to make her own movie, but soon falls down a hallucinatory rabbit hole of sex, magic, revenge — and kittens.
The series stars Rosa Salazar, Mark Acheson, and Daniel Doheny.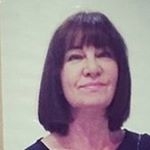 Latest posts by Michelle Topham
(see all)