The Crosby Stills & Nash song 'Helplessly Hoping' was featured on the soundtrack of the new sci-fi film Annihilation.  The movie was released yesterday and stars Jennifer Jason Leigh, Natalie Portman, Gina Rodriguez, Tessa Thompson and Oscar Isaac.
'Helplessly Hoping' is one of those songs you have probably heard a thousand times but may not know what it is called. The track was released in 1969 on their self-titled debut album. The trio themselves were awarded a Grammy the following year as Best New Artist after the album was so popular it catapulted them to instant fame.
As for Annihilation, it released in the U.S. yesterday but has a very weird story attached to it.
In that, some financier at Paramount (David Ellison) apparently didn't like that the film was 'intellectual' (let's face it, the people running America's studios are not always the most intelligent people on the planet and Americans overall are not particularly well-educated or intellectual due to the country's sub-standard education system, so that shouldn't come as a big surprise).
So Ellison asked director Alex Garland and director Scott Rudin to make changes, and to specifically change the film's ending. Garland and Rudin refused.
So, Annihilation will only be released in theaters in the United States. The rest of the world will get it as a Netflix release in early March as, of course, Netflix isn't afraid of a film being 'too smart' so they were happy to buy the rights to it.
Listen to Crosby, Stills & Nash's 'Helplessly Hoping' in the video below. Meanwhile, I'm happy Netflix has the film as, being in Europe, I won't even have to leave my house to be able to watch it.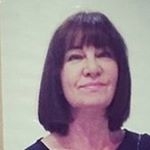 Latest posts by Michelle Topham
(see all)