American vocal group The Crystal's 'Da Doo Ron Ron' was heard on the Hulu comedy drama The Bear this week — The Bear, Season 1, Episode 5, "Sheridan".
The song was played as Richie and handyman Fak are fighting after Richie asks him what he can bring to the table as a chef, if he was to be given a job at the restaurant.
The Crystals' 'Da Doo Ron Ron' came out in 1963 and was a top 5 hit for the all-girl group.
It was one of several hits the group had around the same time period, hitting #3 on the Billboard Hot 100 and #4 on the Cash Box chart.
The Crystals' original version of the song shouldn't be confused with Sean Cassidy's version, however, as that song came out in 1977 on his debut studio album as a cover of the original The Crystals song.
His version of the song hit #1 on the Billboard Hot 100 chart, and then stayed on the chart for 22 weeks.
The lyrics of the song are about meeting someone new, and realizing right away you had already fallen in love with them.
Da doo ron ron itself, however, doesn't mean anything. It was just a filler that became a chorus.
Listen to The Crystal's 'Da Doo Ron Ron' from this week's The Bear on The Very Best of the Crystals album, and in a live performance the trio gave of the song.
Listen to more awesome music from The Bear on Leo Sigh.
The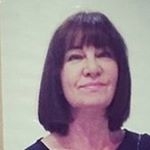 Latest posts by Michelle Topham
(see all)