The Cure's 'A Forest' was featured on 'Westworld' this week — Season 1, Episode 4, "Dissonance Theory". And it's a song that you may not recognize from the title but, if you were any kind of fan of alternative music in the 1980s, you will know this gorgeous track like it is part of you, with its instantly recognizable guitar and simple beat.
On 'Westworld', however, they chose to play an instrumental version of the track close to the beginning of the episode while Maeve and the other prostitutes are talking.
The Cure's 'A Forest' is from the band's second album Seventeen Seconds. Released in 1980, it is one of those classic alternative rock albums any fan of the genre should have in their collection.
Listen to 'A Forest', the only single from the album, below. You can still grab the album from any of the major online music distribution sites.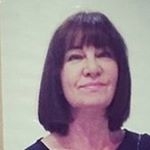 Latest posts by Michelle Topham
(see all)