The British indie rock band The Cure's 'Close to Me' is that song playing close to the beginning of the first episode of the new season of the Netflix teen drama Sex Education this week — Sex Education, Season 4, Episode 1.
The track plays as Cal is at home talking about what it feels like having been taking testosterone for six months.
It is one of several songs on the episode, and one of a slew of cool tracks on all eight episodes of the new season of the popular drama.
When did The Cure's 'Close to Me' come out?
The track first came out in September, 1985 as The Cure's second single from their sixth album The Head on the Door.
It was a moderate success for the indie British band charting in nine countries at the time, but performing particularly well in Australia where it climbed to #7 on the Kent Music Report chart.
In the UK, 'Close to Me' hit #24 on the Singles chart, and in the United States went to #32 on the Billboard Dance Club Songs chart.
It has since become one of the band's most popular songs, especially after the release of the track's official and quite strange music video.
That video had the entire band crammed into a wardrobe together for several hours, with the culmination of filming being the wardrobe with everyone still in it being dragged into a huge tank of water by music director Tim Pope.
Lead singer Robert Smith said it was one of the scariest moments of his life, as all he could think of was drowning to death.
Still, it made for an effective and very cool music video, which you can watch down below.
Listen to The Cure's 'Close to Me' as heard on Sex Education this week via the band's Head on the Door album on Spotify, and in its music video.
All 8 episodes of the fourth season of the teen drama are now streaming on Netflix, along with the show's first three seasons.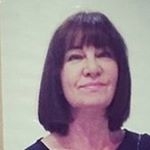 Latest posts by Michelle Topham
(see all)