The Cure's 'In Between Days' was that song playing on the series finale of Ted Lasso today during the montage of scenes as Arlo presents the Richmond team, and everyone is arriving for the match — Ted Lasso, Season 3, Episode 12, "So Long, Farewell".
It was played on the episode to ill effect as, due to the conversations and other too-and-froing going on, the stellar song was played far too quietly.
As for the song's history, the now well-known indie rock track was originally released in mid-1985 as the first single from the British band's sixth studio album The Head on the Door.
It is an interesting track as it features a somewhat upbeat and catchy melody and beat, with lyrics that are pretty depressing.
The track turned out to be an enormous worldwide success for the The Cure, charting in the Top 20 in the UK, and making it onto the American Billboard Hot 100 for a first ever appearance on that chart for the band.
'In Between Days' was also popular in various EU countries, as well as making it onto the Top 20 in both New Zealand and neighboring Australia.
The song had an official black and white music video that went down in music history primarily for the colored socks flying around the screen and other color effects.
The filming of the video also became somewhat dangerous as the camera also flew around the studio almost like it was untethered and out of control.
At one point, it was flying close to lead singer Robert Smith, who then kept pushing it away, until it almost hit him in the head.
Listen to The Cure's 'In Between Days' from the series finale of Ted Lasso in that video, and on the Spotify widget from the band's The Head on the Door album.
It is a song, by the way, that currently has more than 130 million plays on Spotify alone, and counting.
You can hear many more songs from the entire Ted Lasso series here on Leo Sigh.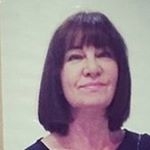 Latest posts by Michelle Topham
(see all)