English alternative rock band The Cure's 'Lovesong' was that track playing on the superhero series Superman and Lois Season 3, Episode 8, "Guess Who's Coming to Dinner' last night.
You know, the track playing as Jordan and Sarah are listening to a song when an angry Jon appears and starts yelling about Jordan saving someone from the fire.
The song was played again as Kyle is looking at building fire photographs, Sarah and Lara are dancing, and Bruno and his son are arguing.
The band itself also featured very prominently in the episode.
When was The Cure's 'Lovesong' released?
The Cure's 'Lovesong' first came out as the third single from the indie gothic rock band's eighth studio album Disintegration, which was released in May, 1989 via Fiction Records.
It was written by lead singer Robert Smith, who wrote the song for his soon-to-be wife, Mary Poole. A woman he had been dating since he was 14-years-old, and who he is still married to today, 40 years later after its release.
The post punk track was extremely successful for The Cure, going on to chart in nine countries, but doing especially well in the United States.
In the U.S., 'Lovesong' ranked incredibly high on five charts, with a #2 spot on both the Alternative Airplay chart and the most important chart in the U.S. — the Billboard Hot 100.
Since its release, the song has also been covered by several notable singers including Adele.
Listen to The Cure's 'Lovesong' as heard on Superman and Lois last night in the video, and on the band's Disintegration album.
The third season of Superman and Lois premiered on March 14th, with nine episodes out so far. No word yet, though, on whether a fourth season will be greenlit.
Considering the plot has gone downhill this season with ratings also falling along with it, it will be interesting to see how the future of The CW ultimately drama pans out.
You can also listen to more songs from Superman and Lois on Leo Sigh. or buy The Cure's album Disintegration via Amazon.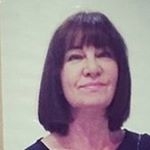 Latest posts by Michelle Topham
(see all)