With Halloween just around the corner, it is no suprise most streaming platforms are suddenly inundated with the usual horror/slasher/ghost/supernatural dramas.
Dramas like Amazon Prime Video's fantasy horror Dark Harvest, which not surprisingly is not one of the best horror films out there.
Advertising
That being said, along with the expected scares and gore, the David Slade-directed film does feature some cool songs on its soundtrack. Most of which are tracks released in the 1950s and 60s, the period where the film takes place.
There is one standout to that narrative though — the British punk band The Damned's 'Neat, Neat, Neat' — a track that was released in the late 1970s, but still sounds as 2020s as it gets.
The Damned's 'Neat, Neat, Neat' on the Dark Harvest soundtrack
'Neat, Neat, Neat' is the song playing on Dark Harvest as the villagers are running into the streets on Halloween wearing masks and brandishing sticks and other weapons.
The guitar-driven punk track itself is the second single from the British punk band, and was released in early 1977 on their debut studio album Damned, Damned, Damned.
It is a song with lyrics pretty pertinent to the goings-on in that small Dark Harvest town:
No crime if there ain't no law
No more cops left to mess you around
No more dreams of mystery chords
No more sight to bring you down
Advertising
It is also a song that has started to become popular with various TV and movie music supervisors in the last few years, as it has already shown up on the soundtracks of shows like The Boys, and The Simpsons, and in the film Baby Driver.
Listen to The Damned's 'Neat, Neat, Neat' as played on the new horror film Dark Harvest via their Damned, Damned, Damned album, and in the video.
Dark Harvest stars Casey Likes, E'myri Crutchfield, Dustin Ceithamer, Elizabeth Reaser, and Jeremy Davies, and is streaming on Amazon Prime Video now.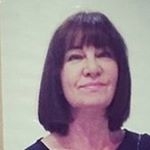 Latest posts by Michelle Topham
(see all)