American indie rock band The Dandy Warhols' 'Stars' (Acoustic Version) showed up on the new NBC sci-fi series Debris last night — Debris, Season 1, Episode 6, "Supernova" — which aired on April 5th, 2021.
The song played at the end of the episode.
The Dandy Warhols 'Stars' (Acoustic Version) was released by the alternative band in 2001 as a stand-alone single in between the Portland, Oregon band's third and fourth studio albums.
The track is a cover of The Brian Jonestown Massacre's song of the same name.
It was released along with two other songs on a CD single called Get Off — 'Get Off' and 'Eight Days a Week'.
The Dandy Warhols itself was founded way back in 1994 and is still in existence today.
Comprising lead singer and guitarist Courtney Taylor-Taylor, guitarist Peter Holmström, keyboardist Zia McCabe and drummer Brent DeBoer, the band was named as a play on words of the pop artist Andy Warhol's name.
In the 27 years the band has been together, they have released 11 albums, with their last the 2020 self-released album Tafelmuzik Means More When You're Alone.
They have also released five live albums, two compilation albums, six EPs and around 30 singles as well as a slew of music videos.
Listen to The Dandy Warhols' 'Stars' (Acoustic Version) as heard on Debris in the live version of the song they performed at the Bing Lounge in June, 2012, and on their CD single Get Off below.
Debris is currently airing on NBC.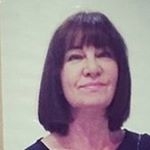 Latest posts by Michelle Topham
(see all)