The fantasy drama series American Gods is back this week with the first episode of Season 3 premiering on Starz last night (Sunday, January 10th, 2021) — American Gods, Season 3, Episode 1, "A Winter's Tale'.
The new series, as usual, comes with superb songs, many you might not have been familiar with before.
Including one for me — The Dead South's 'In Hell I'll Be in Good Company' — a track that was played as Sweeney's body is about to be re-animated, and one I hadn't heard before simply because I don't listen to that much blue grass music.
Listening to this, though, I should as, hell, that's a fabulous song.
The Dead South's 'In Hell I'll Be in Good Company' is from the folk bluegrass band's debut studio album Good Company, which was released in 2014 via Devil Duck Records.
The song itself became a big hit for the band on YouTube, where it has garnered almost 222 million views on its official music video so far. (continue reading and listen to The Dead South's fabulous song after the promo…)
Listen to Paul Cauthen's 'Everybody Walkin' This Land' from American Gods
Listen to The Dead South's 'In Hell I'll Be in Good Company' as played on American Gods this week in that official music video, and on the band's first album.
The series American Gods is based on the novel of the same name by British author Neil Gaiman. It stars Emily Browning, Ricky Whittle, Yetide Badaki, Bruce Langley, Omid Abtahi, Ashley Reyes and Ian McShane.
Season 3 of the series has 10 episodes and will run through March 14th, 2021 on Starz.
Episode 1 is currently streaming over there.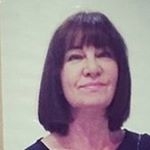 Latest posts by Michelle Topham
(see all)