American indie rock baroque pop band The Decemberists' 'Philomena' was played on the new (and utterly fabulous!!) Netflix rom-com Dash & Lily this week — Dash & Lily, Season 1, Episode 1, "Dash".
The song is heard on the episode as Dash is telling the man at the information desk about a book that has been shelved incorrectly.
The Decemberists' 'Philomena' is from the band's seventh studio album What a Terrible World, What a Beautiful World.
Released in 2015 via both Capitol and Rough Trade record labels, the 14-track album was liked by both critics and fans, and ultimately charted in six countries, with its best showing in the United States where it climbed to the #6 spot on the Billboard 200 chart.
The title of the album comes from lines in a speech then-President Barack Obama made about the Sandy Hook Elementary School shooting, and a 20-year-old shooter who stole the lives of 20 children and 6 staff members. And then  his own.
The band's lead singer Colin Meloy used the phrase as a title for the album as a way to explain his feelings about a terrible event like Sandy Hook juxtapositioned against how he felt about his then quite happy life.
'Philomena' is the third song on the album and has been lauded by fans for its wonderful lyrics, including
Advertising
All that I wanted in the world was just to live to see a naked girl
But I found I quickly bored.
I wanted more. I wanted more
So I'll be your candle and I'll be your statuette
And I'll be your lashing loop of a leatherette
And dark Philomena, if only you'd let me go
Down, down down
As for Dash & Lily, the holiday-themed rom-com stars Austin Abrams and Midori Francis and is getting rave reviews from critics for its superb performances and its light-hearted fun.
All 8 episodes of the series are currently streaming on Netflix. Watch it. You won't regret it.
And now, listen to The Decemberists' very cool 'Philomena' from Dash & Lily in the video below, and on their album What a Terrible World, What a Beautiful World on the Spotify player.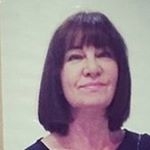 Latest posts by Michelle Topham
(see all)