The Decemberist's track 'Severed' was featured on the first episode of the new DC Universe web series Titans.
The song was played as Beast Boy changes back into his human form.
'Severed' is from the American indie rock band's eighth studio band I'll Be Your Girl.
The album was released in March this year on the Rough Trade and Capitol record labels, and is much more of a synth offering than we have had from The Decemberist's in the past.
According to the band, the album was influenced by the outcome of the American 2016 presidential election, which culminated in Trump in the White House.
'Severed' was the first single from the album.
Listen to The Decemberist's 'Severed' in the gorgeously animated video below. It even features a Donald Trump with devil's horns.
You can listen to their album I'll Be Your Girl in its entirety in the Spotify widget below that.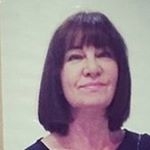 Latest posts by Michelle Topham
(see all)