Indie American punk rock band The Dickies' 'Infidel Zombie' was that rocking song playing over the end credits of the comedy horror series What We Do in the Shadows this week — What We Do in the Shadows, Season 5, Episode 10, "Exit Interview".
The episode was the finale to the most recent season, and one of the most game-changing of the series yet. Or is it?
The show itself has already been renewed for a sixth season, So I guess we will soon find out.
When was The Dickies' 'Infidel Zombie' recorded and released?
As for 'Infidel Zombie', there couldn't have been a much better choice for the ending credits song of the season finale.
Especially considering much of what made the album it came from — Dawn of the Dickies — so cool, was that it was a somewhat homage to George A. Romero's cult classic zombie horror film Dawn of the Dead.
'Infidel Zombie' is the fourth track from the 1979 album, with its raw sound adding a helluva jarring but ultimately epic sound to the album.
So much so, it is easily one of Dawn of the Dickies' standout tracks.
The Dickies, by the way, are one of the longest-running punk bands in the world, having been in existence for more than 45 years.
During that time, they have released seven studio albums, two EPs, 11 live albums, and five compilation albums, with their latest compilation album — Balderdash: From The Archive — coming out this year.
The band currently comprises Leonard Graves Phillips, Stan Lee, Ben David Seelig, Adam Gomez and Eddie Tatar and, while they are reportedly recording a "final album", time will tell if that will actually be the case or if they will just continue going on and on.
Fingers crossed.
Listen to The Dickies' 'Infidel Zombie' as heard on the season finale of What We Do in the Shadows this week, in the video and via the band's Dawn of the Dickies album on Spotify below.
Watch the latest season of What We Do in the Shadows via Hulu.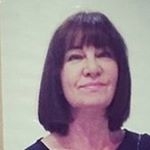 Latest posts by Michelle Topham
(see all)