Listen to Disturbed's 'The Sound of Silence' from The Blacklist
The alternative metal band Disturbed's song 'The Sound of Silence' was featured on the latest episode of The Blacklist this week — Season 5, Episode 8, "Ian Garvey".
The track was played as Liz and Tom are rushed to the hospital and, as they are being treated, the team are in the waiting room and Red is waiting in the car.
Disturbed's 'The Song of Silence' is, of course, a cover of the iconic Simon & Garfunkel song.
It is from the metal band's sixth studio album Immortalized, which was released in late 2015. The track was the third single from the album and was, and still is, the band's most successful single on the Billboard Hot 100, making it to the number 42 spot.
Their version of the song is beautiful too and, to me, much more powerful than the Simon & Garfunkel original, which is quite soft throughout most of it.
Disturbed, on the other hand, really show off the anger I have always felt should be there, and the song itself added so much devastating emotion to that The Blacklist scene.
Watch the official music video of the indie band's 'The Sound of Silence' below to see what I mean.
Related: Listen to Alice Merton's 'No Roots' from The Blacklist and watch her superb live performance at Vienna's LifeBall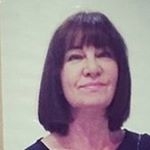 Latest posts by Michelle Topham
(see all)