All-girl American rock band The Donnas' 'Dancing with Myself' was played on the new series Gen V this week as Marie arrives at Godolkin University — Gen V, Season 1, Episode 1, "God U".
The track starts around 9 minutes into the episode, and plays as Marie walks through campus and then heads to the dorm where she sees some of the other "supes" who also go to the school.
Advertising
It ends as a news station talks about evidence that Russian planned the 7 Tower attack.
When was The Donnas' 'Dancing with Myself' released?
The song came out as the band's cover of the original Billy Idol song back in 2004, when it was used as the end credits track for the hit film Mean Girls.
The Mean Girls soundtrack was a big hit in the U.S. at the time, due to the film's huge popularity and because, alongside The Donnas, it featured cool songs from Blondie, Pink, Samantha Ronson and Peaches.
Billy Idol's original 'Dancing with Myself'
As for 'Dancing with Myself', the original Billy Idol song was first recorded by his then-band Gen X in 1980, and then later recorded and released by Idol himself when he went solo.
The track charted on the UK Singles chart at #62 when released by Gen X, but performed much better when Idol released the single in 1981 hitting #27 on the Hot Dance Club Play list and #102 on the Bubbling Under Hot 100 Singles chart.
Advertising
The song also got a huge amount of airplay on college and independent radio stations in the U.S. and Canada, helping its success.
RELATED: Megan Thee Stallion's 'Anxiety' was the first cool song playing on the new superhero series Gen V
Listen to The Donnas' version of 'Dancing with Myself' from Gen V on the Spotify widget and in the video.
The first 3 episodes of Gen V, which feature superb music on their soundtracks, are now streaming on Apple TV Plus.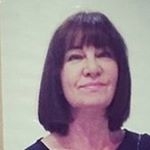 Latest posts by Michelle Topham
(see all)