The Doors 'Soul Kitchen' nicely illustrated The Umbrella Academy's party scene in 1968 Saigon
The iconic song The Doors 'Soul Kitchen' showed up on the popular new Netflix web series The Umbrella Academy this week — Season 1, Episode 6, "The Day That Wasn't".
The track was played at the beginning of the episode, as Klaus is seen back in time partying in Saigon in 1968, and then kissing another soldier.
The Doors 'Soul Kitchen' is from the rock band's self-titled debut album.
And, while the track was actually written by lead singer Jim Morrison about a soul kitchen he loved hanging out at in Venice Beach, it is a song that has also become synonymous with that feeling we often get when we think about the Vietnam War.
A feeling of innocence and peace that was soon to be lost.
The Doors' self-titled debut album was released in January, 1967, and is one of the most well-known and most influential albums of the 20th Century.
It has also been named as one of the best albums ever released, and was eventually placed on the  National Recording Registry due to its cultural, historical, artistic and, of course, musical significance.
The original release of the album has sold more than 20 million copies, with subsequent re-releases selling millions more.
Listen to The Doors 'Soul Kitchen' in the video below. The psychedelic rock band's debut album is also available in its entirety in the Spotify widget below that.
All 10 episodes of the first season of The Umbrella Academy can be streamed now on Netflix.
Related Reading: They Might Be Giants' 'Istanbul' was featured on The Umbrella Academy — listen here
Find more songs from The Umbrella Academy here.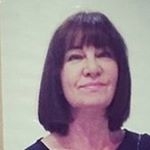 Latest posts by Michelle Topham
(see all)