The new episode of the superhero series Black Lightning featured some excellent music last night, including American soul group The Dramatics' 'In The Rain', which showed up on Black Lightning, Season 4, Episode 12, "The Book of Resurrection: Chapter One: Crossroads". (aired on May 17th, 2021).
The Dramatics' 'In The Rain' is from the group's debut studio album Whatcha See is Whatcha Get, which was released in 1972 via Stax Records.
The track was one of two hits The Dramatics had, reaching #5 on the Billboard Hot 100 singles chart, eventually selling over a million copies.
Along with their single 'Whatcha See is Whatcha Get', the song gained the group more attention in the music industry than they had ever received before.
The Dramatics was founded as a soul music group in 1964 and is still in existence today, although none of the original members — Larry Demps, Rod Davis, Elbert Wilkins and Larry Reed — are involved in the band, as they have either moved onto different careers or have died.
Listen to The Dramatics' 'In The Rain' as heard on Black Lightning on the band's live performance in the video below, and on the band's album Whatcha See Is Whatcha Get.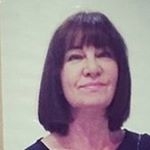 Latest posts by Michelle Topham
(see all)