The first episode of the new action thriller True Lies not only featured a cool storyline, but the songs chosen for its soundtrack are superb so far.
Especially as most of them are older songs you will either not be familiar with, or used to love but haven't heard in a long time.
Songs like The Edgar Winter Group's 'Free Ride', which was played on True Lies, Episode 1 as Harry (Steve Howey) is out in the garden barbecuing, and Gib (Omar Miller) arrives to tell him they are going to Paris the day after.
The Edgar Winter Group's 'Free Ride' is one of the 1970s group's most famous and most successful releases.
It was released in 197s on the band's album They Only Come Out at Night, and then as a single in the summer of 1973.
As a single, 'Free Ride' went on to chart at #14 on the Billboard Hot 100 in the United States, as well as at #10 on the Cash Box Top 100 chart.
The single also sold very well in Canada and Australia.
Since its release, 'Free Ride' has also become popular with music supervisors on movies, TV shows and video games, showing up over the years in places as diverse as the TV series The Drew Carey Show, the movie Air America and even in the video game expansion pack Grand Theft Auto IV: The Lost and Damned.
Listen to The Edgar Winter Group's 'Free Ride' as heard on last night's True Lies in the video, and on the now-defunct group's They Only Come Out at Night album.
Still popular today, the track currently has more than 63 million plays on Spotify alone.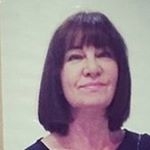 Latest posts by Michelle Topham
(see all)