The American soul and R&B vocal girl group The Emotions' 'Best of My Love' was that classic soul song playing at the beginning of Will Trent last night — Will Trent, Season 1, Episode 9, "Manhunt".
The song was playing as Will is at the supermarket shopping with Nico and "Bad Bitch Betty" and he gets a call about the shooting at the courthouse.
The Emotions' 'Best of My Love' was released in 1977 as the lead single from their fourth studio album Rejoice, which came out on the Columbia record label.
'Best of My Love' became one of the vocal group's most successful songs making it high up charts in the United Kingdom, Australia and Canada.
The track also saw its biggest success in the U.S., as it hit the top spot on three charts, including at #1 on the Billboard Hot 100
The song also went on to win a Grammy Award for Best R&B Performance By A Duo Or Group With Vocals
Since its release, 'Best of My Love' has appeared on various music critics' lists as one of the Best… Songs
Listen to The Emotions' 'Best of My Love' as played at the beginning of last night's Will Trent on the group's album Rejoice, and in the video.
Almost 50 years since its release, and it is still a helluva cool song, eh?
The first season of Will Trent is now airing on ABC.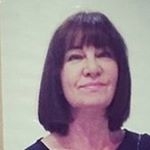 Latest posts by Michelle Topham
(see all)